qualified employees and state-of-the-art machines guarantee:
competence
Our experience in manufacturing of high quality packing is going back over 100 years. We are partners in the creation of customised special solutions.
quality
The materials used are supplied by reowned European firms. Quality control following manufac- ture is a matter of course.
service
We provide samples free of charge at the offer stage. Everything from one source – by collaborating with printers and embossers. Packaging of your products ready for sale.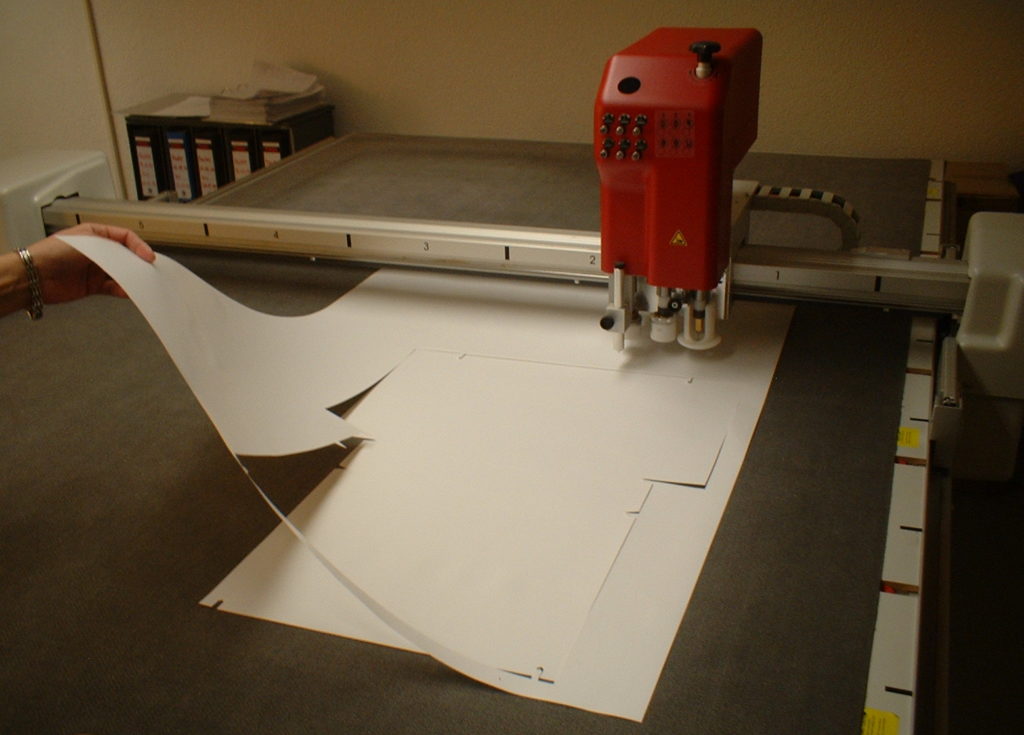 sample department
Before placing of order our sample department can produce a packing based on your design wishes. For the manu- facturing of the needed cuts of cardboard an cover material a modern plotter is on hand. With the aid of a CAD-software the required graphics can be made and directly send to the cutting die maker.
cutting / stamping
The manifold material are allocated by many suppliers. They get cut in the needed formats and stamped on three hand operated die-cutters and one automatic die-cutter. The hardfoil for the clear-sightedness packing gets handled here too.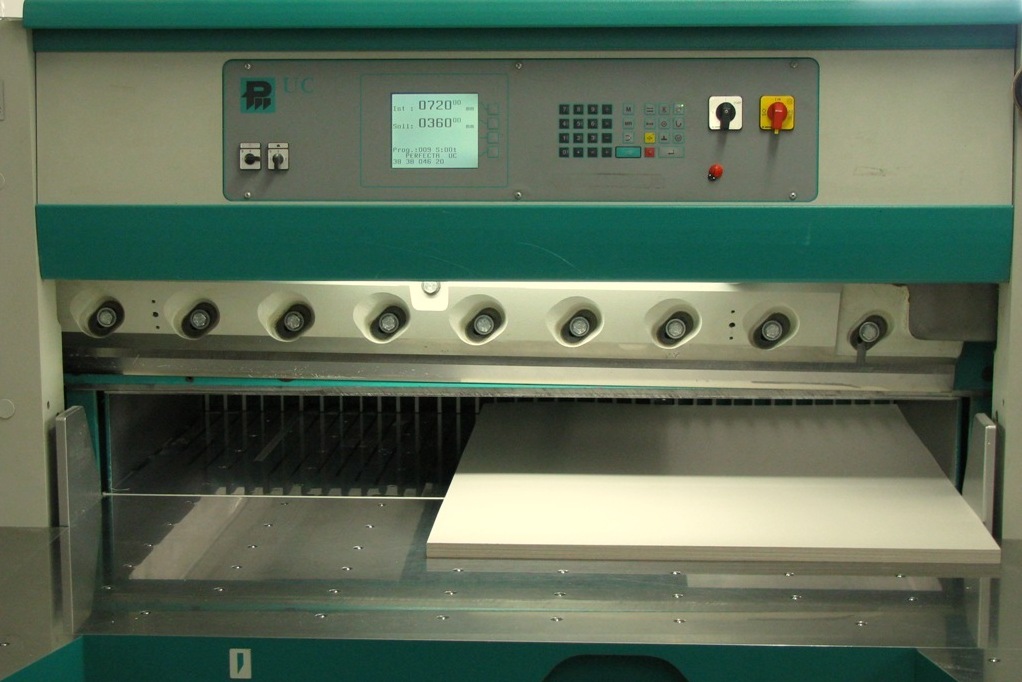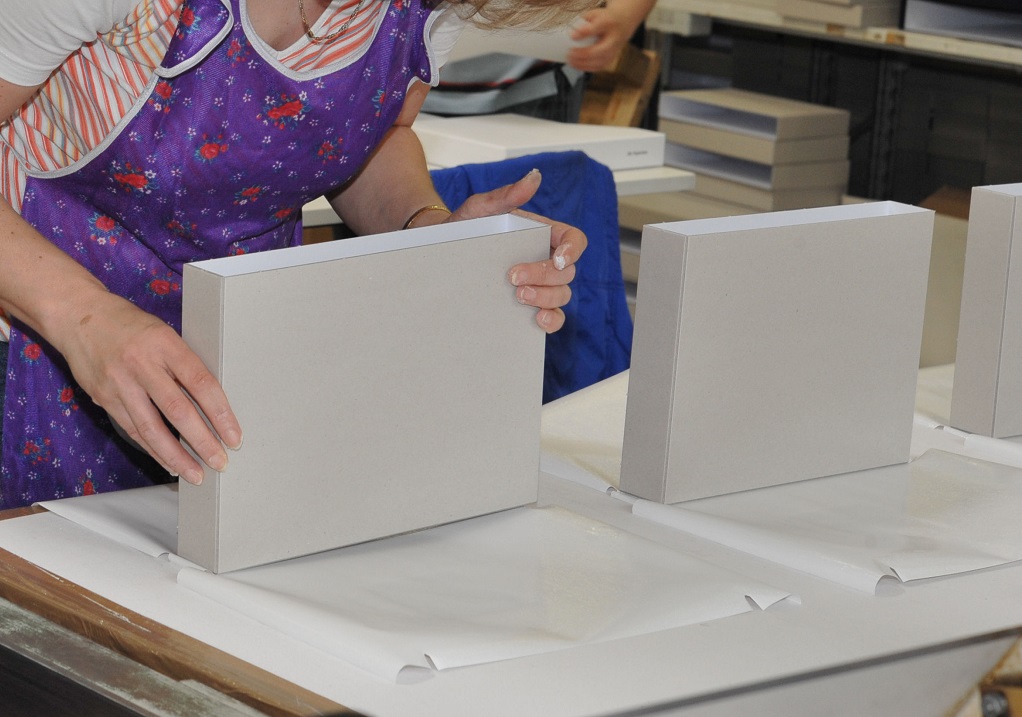 handmade packaging
We have got a high-performance manual adhesive appli- cation departement, in which 26 employees produce daily 6,000-7,000 book-slip-cases or high quality and complex luxory packaging. The glue application is carried out on three assembly-line-gluing-machines. Limited-lot production is also not a problem for us. Our specialised strenght is the ability to combine handcraft and machine work.
automatic covered packings
On three Emecci automatic covering machines telescope boxes, single-part book-type cassettes, DVD and CD slip- cases are produced in higher quantities. In combiantion with a foldingpress more stable slipcases with double bottoms can be produced.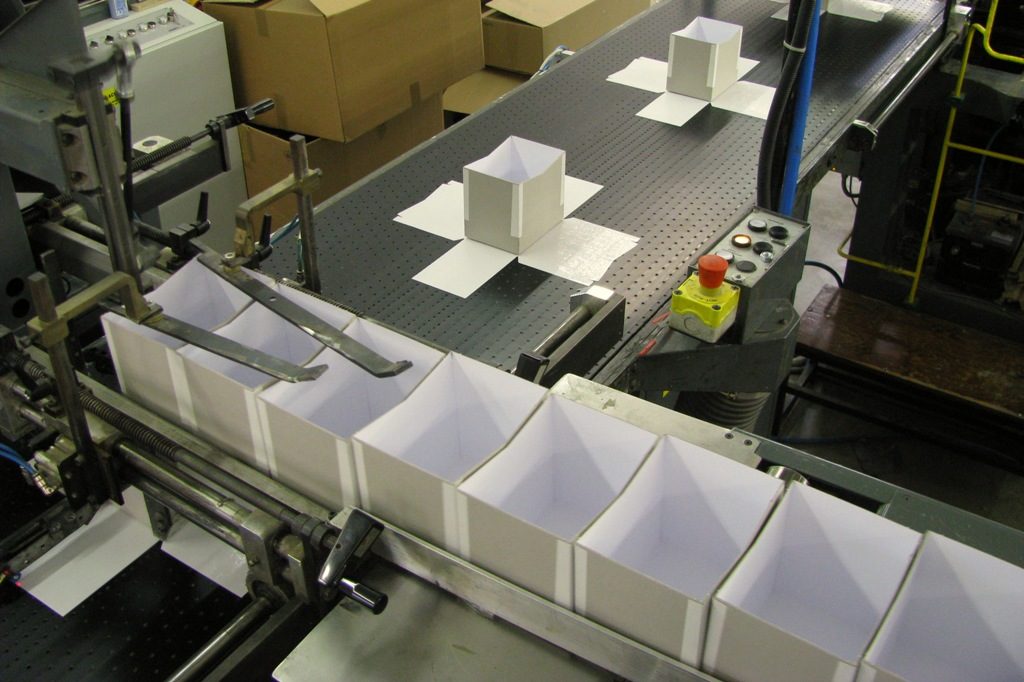 ready for sale packaging

The packing made by us get filled with goods delivered by the customer, for example books, CDs, DVDs and others. After that, they get finished in a fully automatic shrink wrapping tunnel and are ready for sale. Also, packings which are made of several parts can be glued togehter here.